A fraction of a second can make all the difference in a race. When it comes to motorsports, advanced analytics can help shave off fragments of time for drivers and provide a more exciting experience for racing spectators. We recently took Intel® Nervana™ technology to the race track to demonstrate how artificial intelligence can process images and data at lightning speed to deliver important insights to both motorsports teams and spectators.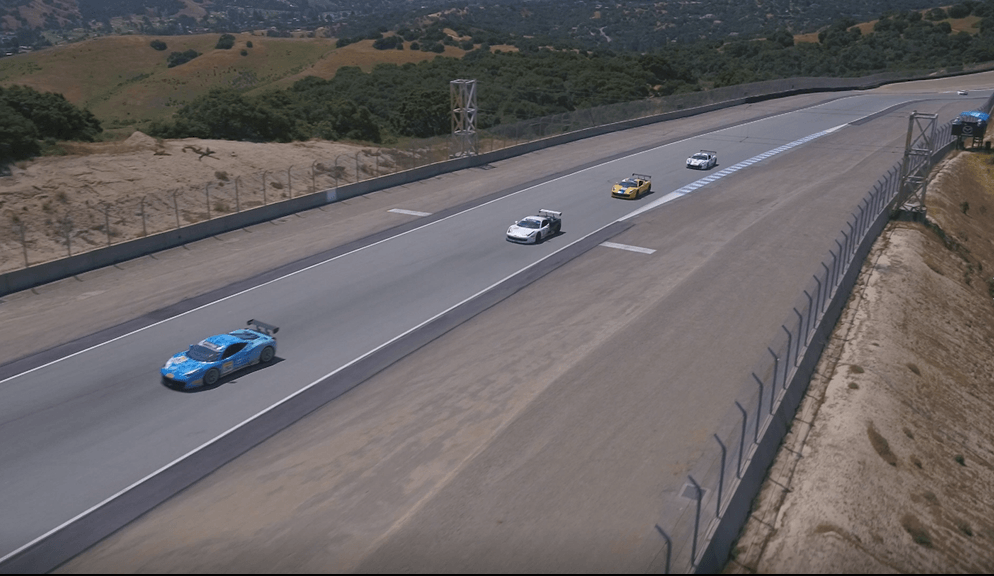 To capture the full potential of artificial intelligence in a racing environment, you must be able process live images and data coming in from multiple points. First, with a camera inside the racecar, aerial drones, and cameras on the track, we created a 360 degree video with images that came in at 60 frames per second. The images were stitched together using the Intel® Xeon® processor E5v4 family.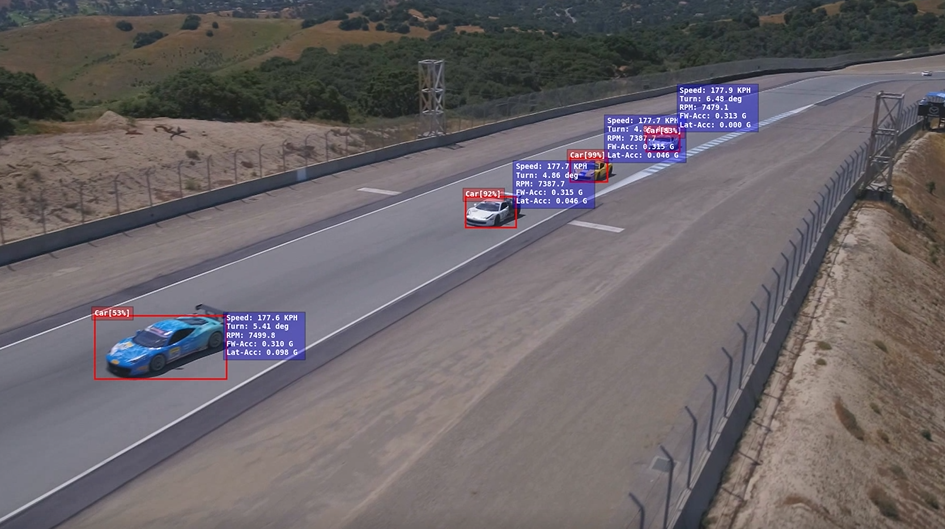 Second, Intel technology-based sensors attached to the car captured data about RPMs, engine temperature, steering angle, g-force, and every action the driver took behind the wheel. This performance data was processed using the Intel Nervana technology-based AI framework for inferencing. The video feed was pushed into the Intel Xeon processor-powered cloud where it could then be streamed for mass distribution across the globe using AI laced telemetry data for a one-of-a-kind experience.
In the future, a fan using virtual reality in California could watch a race in Spain, and get personalized updates about their favorite car and driver. Information overlaid on top of live video images could provide real-time, second-by-second data to the viewer. For example, data from the current race and past races could be combined to determine where the car will likely place. This information could be captured for every car and matched with every viewer using virtual reality, wherever they are in the world. This will not only enhance the audience experience but data collected from the car can also help racecar drivers improve their performance, and map-out strategies for their next race.
The future of racing is here, and the potential to improve the race for both the driver and spectator are endless with Intel. We can capture more information than ever before from a combination of video and data that can provide the big picture backed by insights. The potential goes far beyond making motorsports even more fast and furious. Several other industries, like healthcare and retail, will benefit from the ability to process images and data to help tell a much bigger story.